One of the first issues I came to face when I started working in Arabia was that something was fundamentally wrong with the working week.
It ended on Thursday—which was good. But then it started on Sunday—which was less so.
Until then, I cannot in good conscience say that I knew what a Sunday morning looked like, nor indeed if such a thing as a Sunday morning even existed. If I had ever experienced one, it must have been that I hadn't gotten to bed yet.
So, Friday became the new Sunday. But that turned out to be impossible to explain to colleagues and clients back in Norway; for them, Friday was the day for meetings. Particularly in the latter part of the day.
Time-wise, Europe is two or three hours behind the Emirates, depending on the accursed impact of daylight saving time. Around midday, my phone would start behaving in a most un-Sunday-like manner; something that would persist until about seven in the evening.
But Arabia had more tricks up its sleeve to mess up my work week. After a few years, I became involved in a project in the neighbouring country of Oman. Here the working week at that time started on Saturday and ran through Wednesday.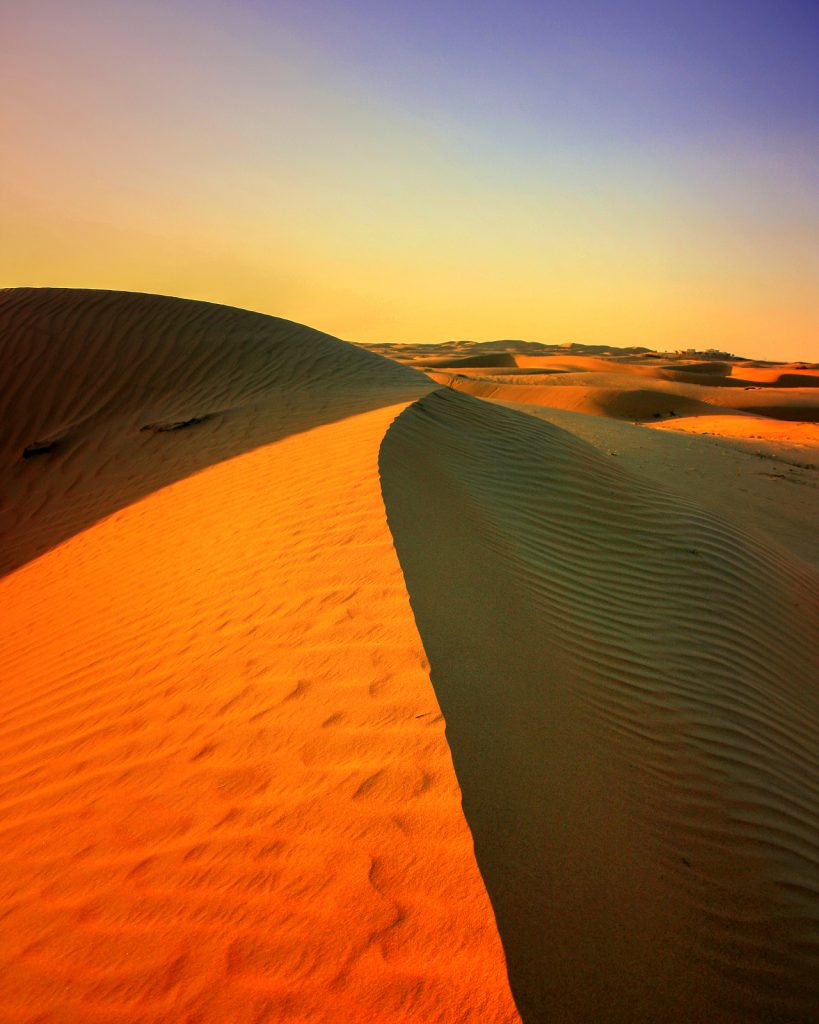 And, just like that, weekend as I knew it was abolished. I'd work in the Emirates from Sunday to Thursday, have meetings with Europe on Fridays and then fly to Oman to work Saturdays.
But there was still Thursday nights. Due to the time difference, I could sleep in for a couple of hours on Friday mornings.
And how better to spend Thursday night than to gather up some camping gear, go to the desert, light a bonfire and watch the sunset. A new scene every time in an ever-shifting landscape of sand.