I knew a couple living in Dubai who expressed great joy and happiness about their living arrangements. In their building, they had a mall, a gym and a cinema complex, and in their apartment, they had a large balcony. On weekends, they said, they NEVER HAD TO leave the building.
I had never thought of incarceration as something to be coveted before and was puzzled by their exaltation.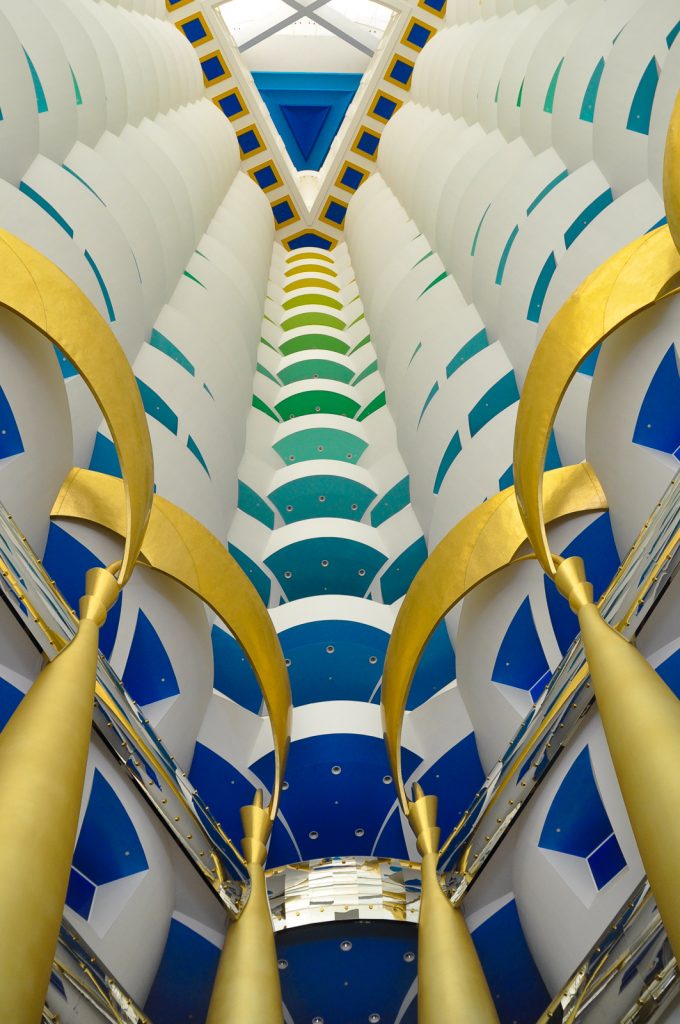 But heat is to the Emirates what cold is to Norway. Back home, I could dress up and go out on cold days. In the Emirates, where there are weeks when the temperature does not dip below 40℃ at night, neither the penal code nor the public opinion favours nudity. Thus, only 'the great indoors' remains if one wishes to escape the heat.
And the Emiratis treasure their 'indoors'.
There exists no interior designer alive—male, female or otherwise—who in their wildest, wettest dreams could conjure up designs to match those of the Emiratis. There is no such thing as too much gold; function is optional—form is mandatory.
And money, well, money is no object. And, by the way, could we fit some more diamonds somewhere?
During one of my early years in the Emirates, a public auction was held for vehicle registration numbers. The auction sold license plate number '1' to a local businessman in exchange for a modest 14.3 million USD.
An interview with the new owner stated that he thought the price to be fair because: "… who wouldn't want to be number one …". Also, he didn't intend to put the license plate on a car. Instead, he said, he would frame it and mount it on the wall in his office.
You can't buy publicity like that, the article stated. But, I think that is not factually correct. You can—and the buyer of license plate number 1 did.
But, even golden toilets need plumbing, and where there are seven-star hotels, there must by necessity be seven-star building demolition services.
And in the Emirates there are!