The most impressive mountains in the Emirates can be found in the north and east.
For a time, I had a colleague in Abu Dhabi, who was a self-professed outdoors' man. I considered myself one, too, but had to concede that I played in the little leagues compared to this gentleman.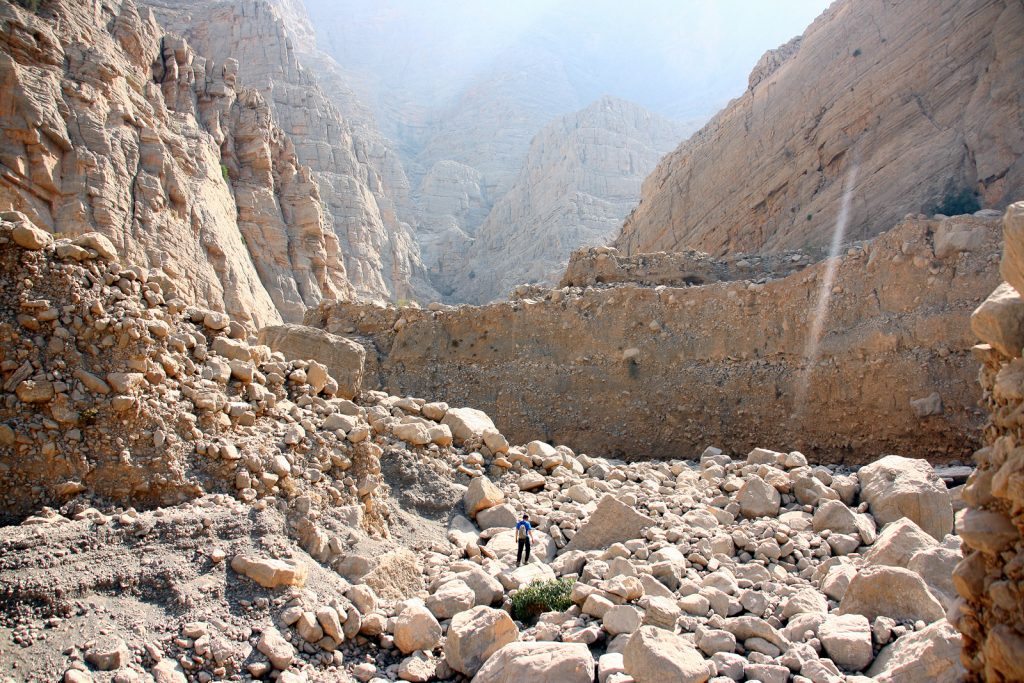 My colleague, who for the purpose of this narrative shall be known as DK, was a man of keen intellect and great ability. However, DKs approach to nature consisted, in equal parts, of misery and suffering.
In as much as that a certain amount of pain was a requisite qualification of nature experiences, we agreed. But, while I saw it as a means, for DK, it was an end.
DK measured experiences in kilometres, more being better than fewer. The same applied to elevation scaled, summits reached, and the number of consecutive days sleeping on rocky surfaces.
The only indicator where lower was better was the weight of his backpack. To that end, DK had taken, among others, the unprecedented step of shortening the handle of his toothbrush.
Having combed the Emirates for promising hikes, we found one named the 'Stairway to Heaven' in the northern Emirate of Ras al Khaimah. This walk was both long, steep and strenuous, and thus instantly ticked off three of DK's requirements.
Peculiarly, this walk started in the UAE but ended in Oman. That made it necessary to return by the same route to avoid an uncomfortable run-in with the Royal Omani Police.
As luck had it, though, the walk proved a good deal more complicated than we had anticipated, and the judiciary never became involved.
Boulders the size of houses lay piled where our guide book assured us was a 'good path'. Our regard for the Emirati goatherd of yesteryear skyrocketed as we slowly scrambled upwards.
After three hours, we had not yet reached an exceptionally steep scree-slope that was described as the 'real' start of the walk. The only end within sight was that of our water rations.
DK, for his part, held thirst to be an added bonus to any experience and was unmoved. But, reflecting on the bureaucracy that would follow from my demise on the mountain, he reluctantly agreed to strike a return.
It had been a good day in the mountains.