Winter, unless it comes with plenty of snow and cold, crisp, sunny days with blue skies, isn't useful for much.
The worst type of winter is the one that offers near-perpetual downpour, grey skies, short days and around-zero temperatures. That, incidentally, is the type of winter we have in Belgium – and indeed in most of the northern part of continental Europe.
Now, spring is never quite as far away here as it is back home in Norway. Still, the next two months will offer plenty of time and opportunity to reflect on the Belgian winter relative to that of other places; places that this winter will remain out of bounds.
I lived in Arabia for some years. There, I learned of another winter; a winter of pleasant temperatures, clear skies, perpetual sun, deserted beaches and indoor ski slopes.
So, as I ushered out 2020 by paying tribute to the nature of Belgium, I will work myself through the Belgian winter by reminiscing over warmer, sunnier days on the Arabian peninsula.
Initially, it had been my intention to spend only four weeks working in the United Arab Emirates. But, as time passed, one project turned into another and another until at the end of four years I was still there.
It was the nature that fascinated me the most about the Emirates. And, when talking about nature in Arabia, the mind quickly turns to the desert.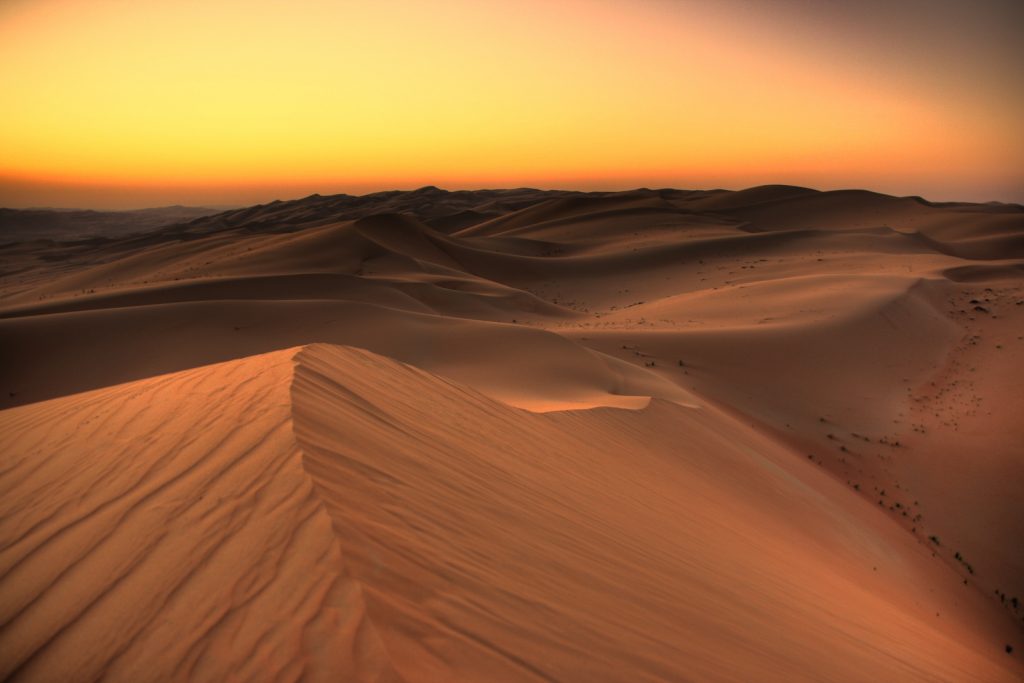 Desert is not the only type of nature in the Emirates, as I shall proceed to demonstrate over the next days and weeks—but admittedly the most prominent.
For that reason, I will start in the desert, with a sunrise view from the top of one of the vast sand dunes that mark the start of the Rub' al Khali—the Empty Quarter—of the great Arabian Desert.
The sand dunes here are two-three hundred meters tall, creating an ever-shifting mountain landscape of red, orange, yellow, brown and grey sand that is set on fire by the sunrise and the sunset.
So, right now, while the rain is drizzling down on the Belgian winter dawn, join me here, albeit, for the moment, figuratively rather than literally.