Downloaded and installed the long awaited Windows Mobile 6 update for HTC-branded TyTN phones today. At one point during the install procedure I was presented with this screen: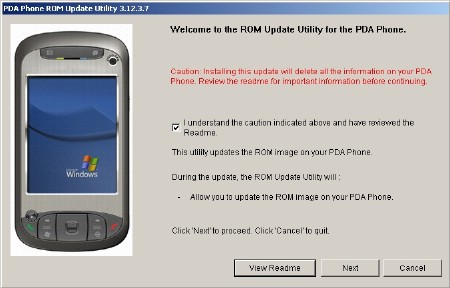 This screen is obviously designed to be idiot-proof and reads in sequence these three sentences:
This utility updates the ROM image on your PDA phone
During the update the ROM update utility will :
– Allow you to update the ROM image on your PDA Phone
I read, I did and now I have a seemingly non-synchronizable Windows Mobile 6 phone in place of my old, fully functional Windows Mobile 5.
Progress!!!