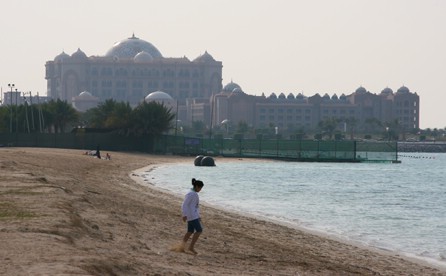 Girl walking on beach in front of Emirates Palace hotel on the south-western tip of Abu Dhabi island.
Following centuries of hardship, living of what little the desert and the pearl diving could offer, the Emirati of today like to indulge in all kinds of luxury. The Emirates Palace is Abu Dhabi's response to neighbor emirate Dubai's world famous seven-star hotel Burj al Arab. The hotel grounds alone covers about two square kilometers of land and the hotel has 400 well-equipped, luxury rooms – including suites with separate elevators and access ways.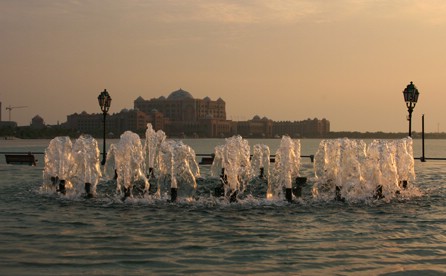 A fountain, typical to Abu Dhabi, in front of Emirates Palace hotel.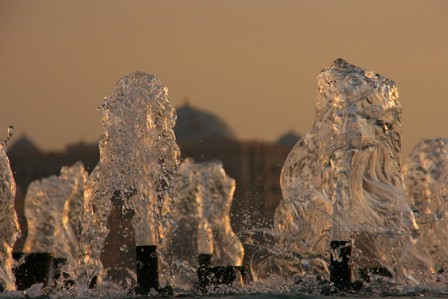 Detail of fountain on a backdrop of the dome of Emirates Palace hotel.