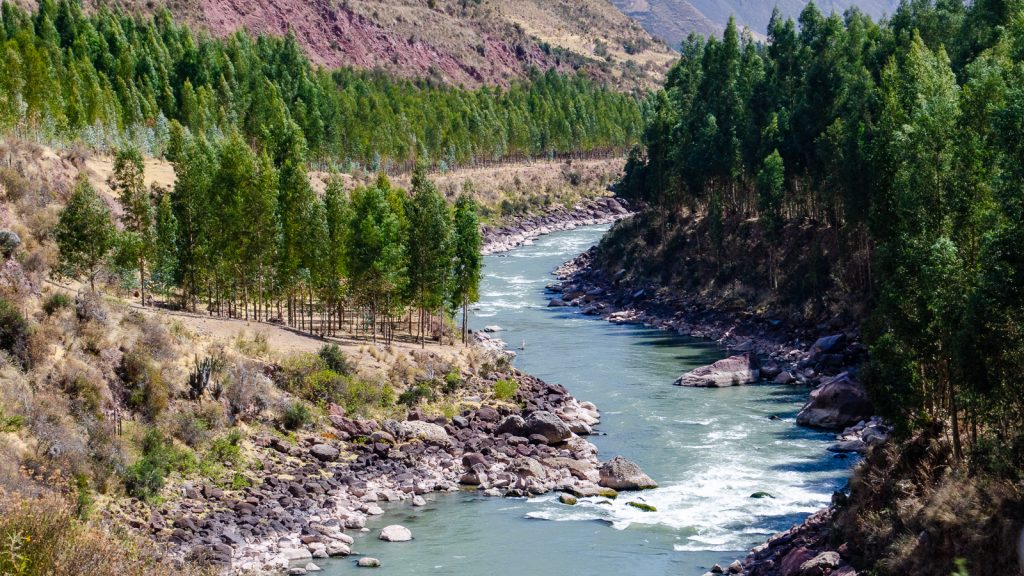 Travelling by train up the valleys and across the high plain between Cusco and Puno is a slow business. It takes every minute out of ten and a half hours.
It is, however, designed to be a slow business. And to be enjoyed as such.
At the beginning of the journey, people were highly strung and excited about everything that passed by the train windows.
I could hear dirty laundry being described as authentic by my fellow passengers. Later the same adjective was being applied to a short, stout elderly lady having a coughing fit that was second only to the sound of the engine.
Ready with their cameras, tablets and phones, I would guess the passengers in my carriage alone created ~500 Gb of data in the first hour after departure.
While the magnificence of the landscape increased rather than subsided, we gradually became accustomed to the scenery. People laid the cameras aside, and the conversations became more mundane. Soon Sudoku magazines, books and tablets appeared.
While the engine worked its way along the valley, the landscape kept calling for more photos, but we had become deaf.
For a long time, the train followed the Urubamba River. This river had been my companion since I arrived in Ollantaytambo, but today our ways would part.
As it had done in the Sacred Valley, the Urubamba for me evoked images of Alaska rather than of Peru. But now, after having seen it, perhaps forever it shall be the other way around.
I sat and looked at the landscape that was rolling by for a long time. Then I, too, descended into my book.