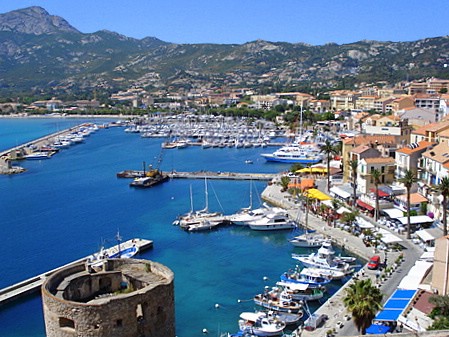 From me and my two companions, Harald and Øyvind, arrived at Bastia Airport until we were installed in our rented appartment in Calvi it took no more than two hours. Two hours during which we managed to collect our luggage, hire a car and drive it to the opposite end of the island.
Calvi, a place I must admit I had no expectations of prior to arrival, proved itself to be a very nice place! The big tourist trap hotels you'd expect from a french riviera similar destination were entirely absent. Left was a large selection of water-front-restaurants catering to the locals and tourists alike and targeting the boat tourists as much as those travelling overland.
Having read about the terrible state of roads on Corsica we were somewhat sceptical to exactly how enjoyable the driving experience would be but upon arrival we found that all but a few of the Corsican roads held a standard far superior to the roads we were accustomed to back home in western Norway.