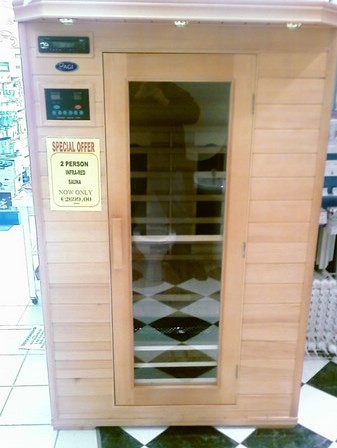 This is the household item you've all been waiting for!
Is it a closet? No.
Is it a public toilet with ill-placed windows? No.
Is it the 2 person infra-red sauna? YES!!!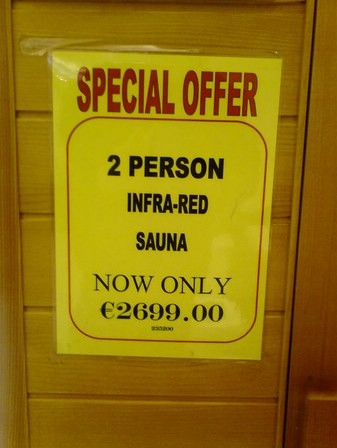 And it comes at a favorable price of only € 2 699.00 – a real bargain if you ask me!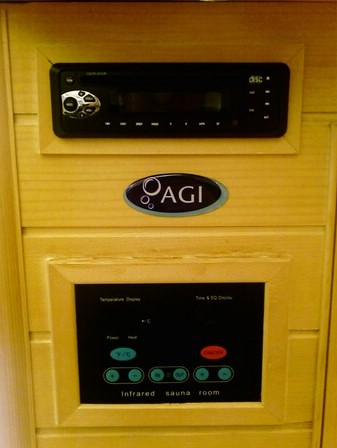 And you won't be short of music while you're being cooked either – the system comes complete with a car-stereo. Please note that you have to get out of the sauna to operate it though.