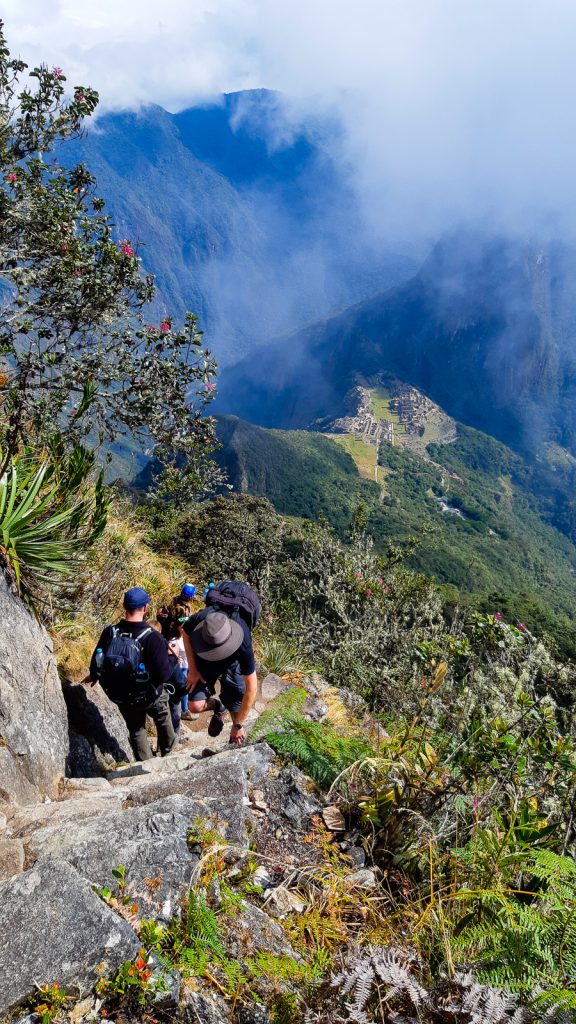 While booking my ticket for Machu Picchu, I faced the unexpected question of whether I wished to climb Huayna Picchu, Machu Picchu Mountain, both or neither – and at what times.
For 44 years, I had lived in the blissful ignorance that such places existed, and I found myself at a loss.
The web site did, however, suggest that my life, henceforth would be one of remorse, were I too miserly to pay the extra charge for this privilege.
⠀
It was made sure, in no unclear terms, that visiting Machu Picchu, without seeing at least one of these mountains, would be no better than staying at home. Possibly worse.
Once again, the Internet had sown doubt in my mind. Half-an-hour of agonizing world wide web crawling later I had ascertained the following information that may or may not be of use to others:
⠀
If you wish to visit the mountain that is in the classic photos of Machu Picchu, or if you have a desire to experience orthopaedic surgery at a Peruvian hospital, you should look no further than Huayna Picchu.
⠀
This relatively short walk gives ample opportunity to slip, fall and fracture your bones in a prize-winning number of places. On the upside, scenic ruins and terraces, on par with those of the citadel itself, covers this mountain.
⠀
If, on the other hand, you wish to shoot the photo that you've seen in⠀all the travel magazines and documentaries – you had better go to Machu Picchu Mountain. A longer ascent – but less steep and less crowded.
⠀
While there is a better chance that you may come out of this walk with your skeleton intact, there is a good chance you will know more about Peruvian cardiovascular treatment before Machu Picchu Mountain finishes with you.
⠀
I chose the latter, Machu Picchu Mountain, and lived to tell the tale – the photo shows a portion of the path that I thought to be quite steep enough for my purposes.
⠀
And yes, it was a worthwhile add-on, but Machu Picchu is spectacular with or without.