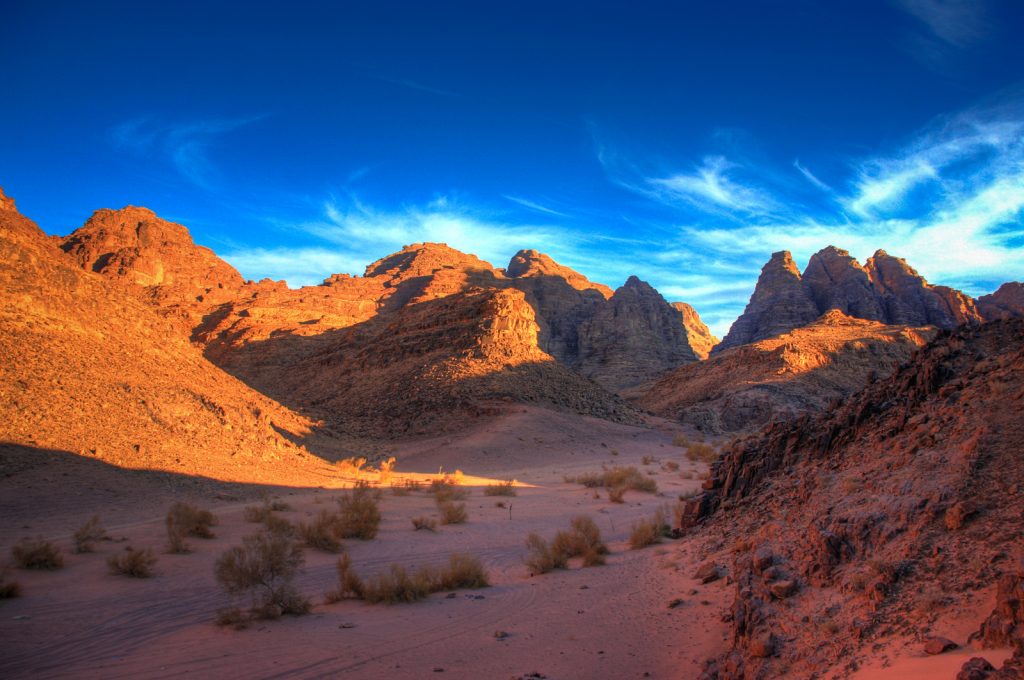 Not even as a failure had my misadventure been complete.
My walk had yielded several photos of the mountain I had wanted to climb with which I was pleased. And, the sunset had been—as is the custom of sunsets—faultless.
But… to every silver lining, there is a cloud, and that cloud was now on my mind. My car was in urgent need of liberation from the clutches of the desert.
I took to pondering over solutions to my predicament. I first went over all secular options I could think of. But having exhausted these, for the briefest of time, my mind turned to religion.
Contrary to the fundamental doctrine of my upbringing, and for the first time in my life, I found myself coveting my neighbour's ox.
I did not wish to lure his wife from him nor to dispossess him of his house, donkey or any anything else he might hold title to. And, I did not envy him his servants, whether male, female or gender-fluid. But his ox now, that might have been useful.
Some might at this stage point out that I had arrived at holy scripture and livestock solutions rather too quickly, bypassing more conventional means of car-rescue. To understand my train of thought, it is useful to know a little about my many and varied failings as a human being.
I find those solutions best that allow my role in the making of the underlying problem to remain obscure. Such solutions can by careful choice of words, be moulded into triumphs of human ingenuity, rather than conclusive evidence of an unsound mind.
On reflection, however, there seemed to be no way out of this proverbial and literal hole that excluded seeking help from others. My self-preservation instincts pulled rank on my pride.
I sought in vain for mitigating factors in which I could embalm the lacerated remains of my dignity. But, as hard as I thought, I could think of nothing to justify my folly.
Back on the main road, I stopped an ageing pickup containing eight(!) non-judgemental locals who were well-accustomed to the feeble-minded eccentricities of tourists.
By their inherent goodwill, brought forward by twenty Jordanian Dinars, my car was restored to the paved surface to which it belonged, and I with it.
And then the starts came out.